Debyn W. Purdie, Esquire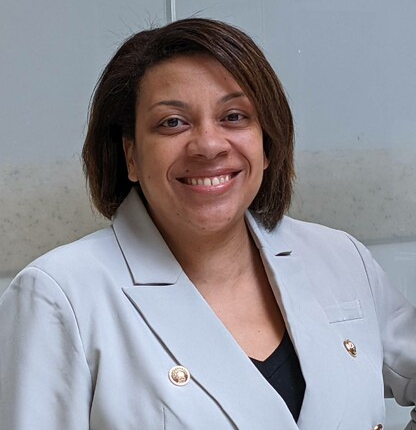 Debyn is a graduate of Springbrook High School ('99) and has lived in Montgomery County, Maryland since the age of four. An attorney for over 14 years, Debyn began her career at the Law Offices of Steven D. Kupferberg where she worked in criminal law. Debyn then continued at the House of Ruth Maryland where she zealously advocated for victims of domestic violence in a variety of hearings related to peace and protective orders. Between 2010 and 2021, Debyn was a Hearing Examiner for the State of Maryland, where she conducted hearings on a variety of unemployment insurance-related issues including, but not limited to separations from employment, fraud and overpayment, federal pandemic related programs, and employer tax accounts. In 2019, Debyn became a Senior Hearing Examiner where she also supervised, trained, and reviewed the work of a team of hearing examiners. Additionally, between 2017 and 2021, Debyn was a Hearing Officer for the City of Baltimore, Environmental Control Board, where she conducted hearings on issues pertaining to alleged violations of the City's building, property maintenance, zoning, animal control, health, transportation, and fire codes, as well as, conducted specially set administrative hearings for the Department of Housing and Community Development.
Debyn holds her Bachelor of Arts (B.A.) undergraduate degree from the University of Maryland, College Park with a degree in Communication, cum laude, and is a member of Phi Beta Kappa Honor Society. Additionally, Debyn holds a law degree (J.D.) from The George Washington University Law School. Debyn is admitted to practice law in the State of Maryland.
Debyn is married, has an amazing daughter, and a cute, but grumpy Miniature Schnauzer. Debyn enjoys planning vacations, traveling, and all things related to food.