Samira Jackson, Esquire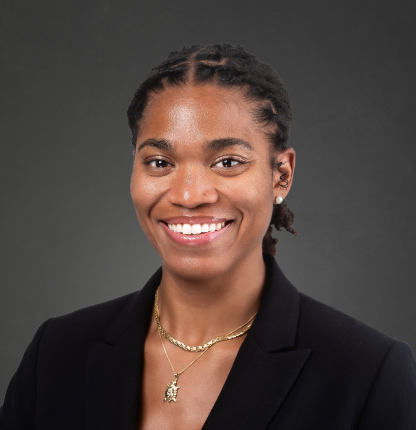 Samira's practice is focused primarily on family law, but she has experience in Intellectual Property, specifically trademarking and copyrights, as well as sports law. Samira has a passion for people, which is displayed instantly through her effervescent and caring personality, and it is a priority and driving force in her work. She truly cares about receiving justice for her clients and aims to leave them in better positions than when she met them. It is a privilege and an honor for her to stand up for those who cannot do so for themselves. She is so happy to be working at Pare & Associates to continue serving others.
Samira also has a deep love for sports! She has been involved in the sports world for over a decade and has experience negotiating contracts pertaining to marketing collaborations, NIL, philanthropic programs, and professional athlete contracts. She became an NFLPA Certified Contract advisor in 2022 and signed onto her first active Standard Representation Agreement (SRA) within weeks of becoming officially certified. Samira is a hardcore Baltimore Ravens fan!
Samira holds a law degree from St. Thomas University College of Law in Miami, FL. She is also a proud graduate of The University of Maryland, College Park, and was born and raised in Montgomery County, MD. Samira loves the community that she comes from and looks forward to continuing to positively impact this community around her through her work. In her spare time Samira loves going to the beach, playing soccer, spending time with loved ones, connecting with new people, and enjoying good food! She has two dogs, Gloria and Fred, and together they have lived in Florida, Indiana, and Ohio over the years.